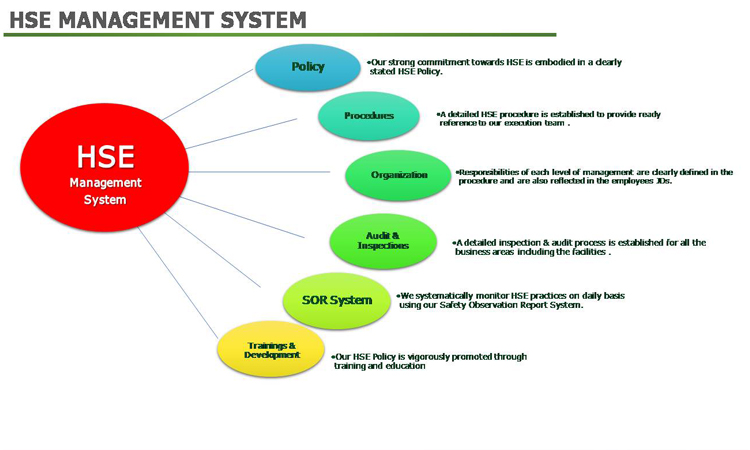 HSE Management System
Policy
Our strong commitment towards HSE is embodied in a clearly stated HSE Policy.
Procedures
A detailed HSE procedure is established to provide ready reference to our execution team.
Organization
Responsibilities of each level of management are clearly defined in the procedure and are also reflected in the employees JDs.
Audit & Inspections
A detailed inspection & audit process is established for all the business areas including the facilities .
SOR System
We systematically monitor HSE practices on daily basis using our Safety Observation Report System.
Trainings & Development
Our HSE Policy is vigorously promoted through training and education
---